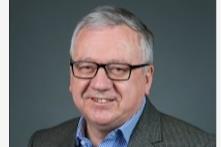 On Wednesday May 4, the one-day livestreaming experience will see over 20 thought-leaders and subject matter experts give their views on how organisations are tackling money laundering in an efficient and compliant way.
Financial Crime Compliance Consultant at FCC Consulting, Michael Harris, will be giving an exclusive talk on how automation and artificial intelligence (AI) are proving essential tools in the ongoing fight against the financial criminals.
We spoke with Michael to learn more about his professional pathway, and to gain insight into the technologies underpinning anti-money laundering (AML) efforts in 2022.
Could you briefly describe your career journey so far?
My pathway into the world of financial crime compliance is slightly unusual. I started my career in the engineering sector for around 20 years, holding positions such as managing director in niche engineering firms.
A career crossroads resulted in me joining a regional law firm in a business development role at a time when law firms came into scope for anti-money laundering regulations, and I was involved in the implementation and roll out across the practice.
An opportunity came up to join a rapidly expanding risk intelligence company called Worldcheck, who had just acquired an Enhanced Due Diligence company which is an area that interests me.
The business was subsequently bought by Thomson Reuters and integrated into the then GRC division. Combining my international business experience and AML knowledge, I was working with a wide range of customers across the financial and professional services sector. This continued when I joined LexisNexis Risk Solutions before retiring with a small 'r' a year ago to set up my own consulting practice as an adviser to Regtechs.
Why is automation so crucial in AML campaigns?
Since AML regulation was first introduced over 20 years ago, we have seen an increase in complexity, depth and scope of the regulations at regular intervals as more robust measures have been brought in to combat rising levels of money laundering and terrorist financing.
This has resulted in regulated firms spending heavily in AML compliance to keep up, and much of this has been in human capital, with the number of people employed in AML compliance rising exponentially over that same period and representing over 70% of the total budget in AML compliance.
This is unsustainable for the industry especially when you consider that we have not improved the rates of detection of financial crime. We are at a pivot point and increasingly firms are looking at technology solutions to improve efficiency.
In what ways are AI tools enabling organisations to combat the threat of financial criminals?
AI is probably an overused term, however branches of AI technology such as machine learning algorithms (ML), natural language processing (NLP) and facial recognition technology are being increasingly used in labour-intensive parts of the AML process.
From identity checking and document verification, risk assessment processes, remediation of false positives, transaction monitoring to the use of Open Source Intelligence (OSINT) technology to conduct enhanced due diligence and investigations. This is a trend that was accelerated by remote working forced by the pandemic and the growth in digital financial services products. AI is transforming the world of AML.
What are the key challenges that financial institutions face in terms of improving the efficiency of AML techniques?
Digital transformation of KYC, the drive to the Single Customer View and introducing perpetual monitoring of customer risk are forcing firms into a major rethink of their approach to KYC.
However, many are struggling with how to manage the migration from 'old' technology and static data to the dynamic approach in both technology and data that is needed now. Efficiency, Effectiveness and the Customer Experience are the 'triple challenges' that all AML regulated firms face and those that embrace them will be rewarded.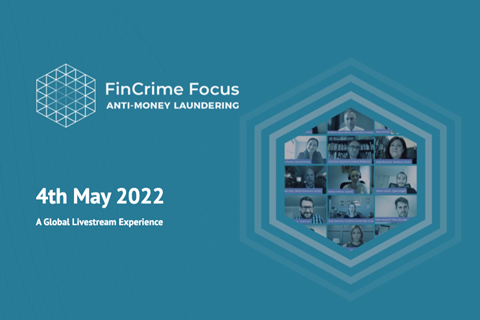 Don't miss Michael Harris speaking exclusively at FinCrime Focus: Anti-Money Laundering in "Automation and AI: Powerful Tools to Help Fight FinCrime"
Session time: 16:10-17:00 PM BST
Date: Wednesday 4th May 2022