VP, Women in Cyber Security Foundation
Bits and bytes fascinated Mary-Jo ever since she got a Commodore 64, back in the 80's. What followed in the next 25 years, was much, much more (digital) toys and the "investigation" of it. But this toy story doesn't end by "a doll on a payroll".
Nothing whatsoever. It is therefore not surprisingly that Mary-Jo founded the Dutch think and do tank Internet of Toys where scientist, toys manufacturers and politicians meet and discuss the breaches within connected toys and also the lack of privacy and legislation loops within it.
You'll find out that her nickname 'Mario' appeals to the imagination because of her Nintendo "addiction". Last but not least: Mary-Jo de Leeuw is an international award winner, is the "go to media expert on IT security".
She is a member of the advisory board of CyberTrust EU, Women Leaders @Digital and Coding Girls.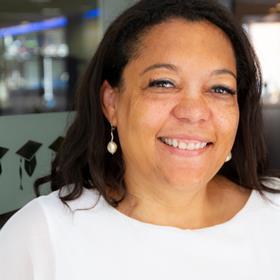 My Sessions
Oct 27, 2021 3:15 PM
Connecting the Dollar Signs
Discussing the development of systemic monitoring of client behaviours between institutions, and lessons to be learned from examples such as Transaction Monitoring Netherlands.