Global Practitioner Advisory Board, International Compliance Association
Malcolm Wright is founder of InnoFi Advisory, a consulting firm that supports innovation and growth in financial services, particularly utilising blockchain, virtual assets, distributed autonomous organisations (DAOs), and non-fungible tokens (NFTs). He has previously worked as a C-level executive in both FinTech and virtual asset firms.
Malcolm is also co-lead of the AML working group at Global Digital Finance (GDF), a virtual asset industry body that is supporting regulators and policy makers to develop appropriate, supportive legislation as well as supporting the industry in its goal to understand and comply with regulation. Malcolm recently completed an extended tenure as Advisory Council Chair at GDF.
Malcolm has led industry discussions on virtual assets with the Financial Action Task Force (the FATF), as well as regulators, policy makers, and law enforcement. He co-founded and co-led a global working group of 135 technical experts that produced the IVMS101 data standard now used globally by virtual asset firms to comply with the 'Travel Rule' as required by FATF guidance. Further, he now leads a project to facilitate easier onboarding between financial institutions and virtual asset service providers in conjunction with the Wolfsberg Group.
In his prior career, Malcolm worked at world-leading financial services firms including Schroders, Revolut, Thomson Reuters, BitMEX, and Eqonex where he led functions across product, technology, operations, and compliance. He also ran his own software development firm for several years before successfully exiting.
Malcolm now speaks and writes internationally on a variety of topics, particularly in relation to virtual assets, their risks, and mitigation of those risks.
In addition to his roles at GDF, Malcolm is also Chair of the Practitioners Advisory Board at the International Compliance Association, and an Associate Fellow at the Royal United Services Institute's Centre for Financial Crime and Security Studies in the UK.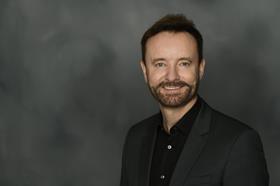 My Sessions
Who is winning the race to regulate crypto? An exploration of the future of crypto regulation
26 January 2022, 10:00 - 10:45 GMT