Amazon Web Services (AWS) announced intentions this week to introduce a dedicated cloud infrastructure in Europe, tailored specifically for public and private sector entities.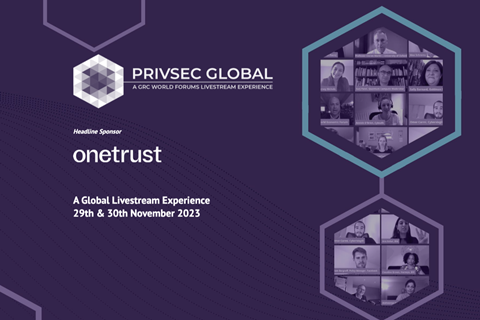 The specialised cloud will house information on servers positioned within the boundaries of the European Union. Sole control over operations and provision of assistance will be in the hands of AWS staff residing within the EU to ensure a higher level of regional governance.
A global driver of privacy and security law, the EU has been actively monitoring cloud-based services employed by the public sector. A regulatory inquiry initiated last year delved into the usage of these services to measure their compliance with the bloc's privacy protocols.
Businesses and governmental bodies alike increasingly rely on large technology corporations for data storage, favouring public cloud solutions over constructing and maintaining private infrastructures.
Notably, major players in the technology arena, such as Microsoft and Oracle, have also rolled out their versions of cloud platforms to cater to the requirements of governments in Europe. Initially launching in Germany, AWS's cloud service will eventually be extended to serve the entirety of Europe.
Know the risks
As companies increasingly turn to cloud infrastructures to house and manage data estates efficiently, Amazon's moves are a stark reminder of the need for organisations to stay up-to-speed with evolving data laws in both Britain and Europe.
The themes fall into focus at PrivSec Global this November, where experts discuss how companies can optimise cyber defences while prioritising compliance in the digital age.
Don't miss the following exclusive sessions at PrivSec Global:
→ Zero trust: Rethink security, and redefine resilience
Day 1: Wednesday 29th November 2023
11:30am - 12:15pm GMT
With the rise of remote and hybrid work, organisations have grappled to secure their digital ecosystems, providing cybercriminals with fresh grounds in unsecured home networks, personal devices, and weak authentication practices.
To navigate the hybrid world securely, traditional cybersecurity approaches may no longer suffice in protecting organisations from the increasing sophistication of cyber threats. As cyber threats continue to evolve, Zero Trust is set to play a critical role in safeguarding organisations and ensuring a resilient cybersecurity strategy for the modern era.
→ The UK Government renews its efforts to UK's Data Protection
Day 1: Wednesday 29th November2023
16:00pm - 16:45pm GMT
The UK is reforming its Data Protection regime with the Data Protection and Digital Information Bill (No. 2).
The Bill does not comprise an extensive overhaul of the UK's data protection laws, but rather a set of clarifications and adjustments to provide organisations with greater flexibility over the use of personal data.
Industry leaders examine these developments and explore implications, challenges and opportunities for business.
Discover more at PrivSec Global
As regulation gets stricter – and data and tech become more crucial – it's increasingly clear that the skills required in each of these areas are not only connected, but inseparable.
Exclusively at PrivSec Global on 29 & 30 November 2023, industry leaders, academics and subject-matter experts unite to explore these skills and the central role they play in privacy, security and GRC.