Founding Member, Germano Law LLC
Judith H. Germano is an internationally recognized thought leader on cybersecurity governance and privacy issues and an experienced trial attorney specializing in complex civil, criminal and regulatory-compliance matters. A former federal prosecutor for 11 years, Judi founded GermanoLaw LLC, a boutique law firm specializing in cybersecurity, data privacy, complex fraud and other financial investigations, and regulatory-compliance issues. Judi is a Distinguished Fellow at NYU's Center for Cybersecurity, Senior Fellow at NYU's Center on Law & Security, Professor in NYU's Masters in Cybersecurity Risk and Strategy program, and an Adjunct Professor at NYU School of Law and NYU Stern School of Business. Judi leads NYU's Cybersecurity Leaders Roundtable Series and Chairs NYU's Women Leaders in Cybersecurity Programming.
Judi is an Expert Industry Advisor of TruePic, a leading photo and video verification platform, and serves on the National Advisory Board of the Advanced CyberSecurity Center (ACSC) and Faculty Advisory Board of the Volatility and Risk Institute.
Previously, as Chief of Economic Crimes at the U.S. Attorney's Office for the District of New Jersey, Judi supervised and prosecuted complex criminal cases of national and international impact, involving fraud, cybercrime, identity theft, corruption, export enforcement and national security.
Judi is a contributing author of two books, and published numerous articles and whitepapers including, among others: AWWA's Report on Cybersecurity Risk & Responsibility in the Water Sector; Cybersecurity Partnerships: A New Era of Collaboration; Third-Party Cyber Risk & Corporate Responsibility; and After the Breach: Cybersecurity Liability Risk.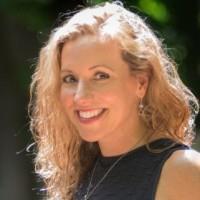 My Sessions
A discussion of current developments in the US AML/CFT regime, especially investments in FinCEN and the progress of the beneficial ownership registry, as well as what these mean for US businesses

26 January 2022, 16:15 - 17:00 GMT