EMEA GTM & Programs, Adobe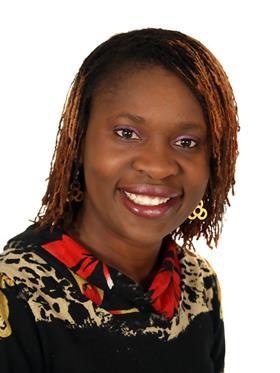 An accomplished Strategy and Program Leader, Coach and DEI Advocate with a track record of driving successful strategic programs across multiple geographies. She leverages her strengths in creative problem solving, focusing on connecting the dots between data, insights, processes, and people to drive customer-centric solutions and positive outcomes that are sustainable and profitable.
She has over 15 years of experience in Strategy, Finance, Analytics and Operations across several industries including FMCG, Market Research, Fashion Retail, Tourism, Furniture Retail and Technology.
Juliet serves as a Trustee on the Board of the Centre of Governance and Scrutiny (CfGS) in the UK. She currently heads up the EMEA GTM and Programs function within the Sales Organization at Adobe. She co-leads on the Black Employee Network at Adobe and actively involved in various Employee Resource groups. Juliet is also a member of the Adobe Take Action Initiative Transparency and Governance taskforce which aims to improve diversity, identify and strengthen the most critical metrics, predictive indicators and business processes to improve racial/ethnic diversity, equity and inclusion at Adobe.
In October 2022, she was honoured as the Diversity Champion of the Year by the CRN Women & Diversity Award for her achievements in DEI within the Tech Industry.
Juliet is passionate about inspiring and encouraging young people into STEAM Education & Careers. She committed to impacting inclusivity within organization through influencing process and policy change.