3M: Committed to improving lives and doing business in the right way
We are a science-based technology company that is committed to improving lives and doing business in the right way - which is why we have been listed as a World's Most Ethical Company for three years in succession. And we love applying our science to creating products that, in big ways and small, make things better in some way.
Helping people to be safe. Making them more productive. Protecting their health. Safeguarding the environment. And we have an insatiable appetite for meeting the world's ever-changing challenges.
We are relentless in our pursuit of solutions to our customers' problems - one third of our revenues come from products that didn't exist five years ago. At 3M, honesty, integrity and the ability to work as part of a team contribute to a culture that is founded on curiosity, problem-solving and collaboration.
We work tirelessly to deliver our vision: 3M technology advancing every company. 3M products enhancing every home. 3M innovation improving every life.
About us: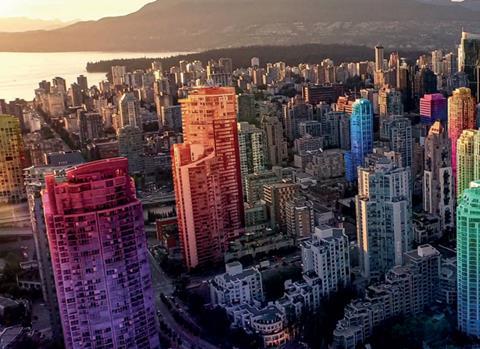 3M is a global science-based innovation company. Our technologies can be found almost everywhere: in your home, in your office, at the hospital, at the dentist, in your phone, in your computer and in your car.
They help you navigate safely on roads and travel securely in trains and planes. Reliable energy and data networks help to connect you with the entire world. 3M Science is improving our lives in hundreds of ways every day.
In order to continue developing solutions for our customers and partners, at 3M we foster a unique culture of innovation. We give our people the freedom to develop their own ideas and use their initiative to connect these ideas with our technologies in the most innovative ways.
From concept to creation, we manufacture our products to the most demanding quality standards. We are committed to ensuring that our core focus is always on the well-being of our employees, our society and our planet.
Founded in 1902, we have a proud history as one of the most innovative and ethical companies in the world. Nowadays, we can find 3M Science in every corner of our lives – either as an unseen technology or as a tangible product that we use every day.
We support our customers in four core business areas
Safety and Industrial
3M products open up new possibilities for improved sustainability, safety and efficiency: from the processing of surfaces, the adhesion and bonding of a wide variety of materials, to the protection of people at work. With thousands of innovative solutions, we strengthen our customers' processes in a wide variety of industrial markets – in production and processing as well as in the skilled trades.
Health Care
Nothing is more precious than our health. That is why 3M conducts worldwide research into the most effective solutions to improve the treatment and care of patients. Our portfolio ranges from infection prevention and wound care, dentistry and orthodontics to software solutions for hospitals and health insurance companies. Our focus is always on improving lives.
Transportation and Electronics
Modern life is mobile, networked and digital. 3M solutions help make this possible and many are developed in partnership with our customers. It is not unusual for this approach to yield outstanding, forward-looking solutions – for example, for climate-conscious mobility, secure data networks and smart road markings.
Consumer
3M solutions for household, office and leisure use are an integral part of everyday life. They include Post-it® Notes, Scotch® Adhesive Tapes, Scotch-Brite™ Scourers, Command™ Hooks and Strips and Nexcare™ Bandages – all hard working products that make our lives easier. And more than that, they help people to be more productive, communicate more effectively and express themselves creatively.