Global Digital Ethics Manager, Anheuser-Busch InBev
I'm a US/European lawyer with a background in human rights and international law. I have worked in both global organisations and digital start-ups across Latin American and Europe, helping cross-functional and cross-cultural teams define the legal path to develop and innovate in a sustainable and human centered way. I have lived in the US, Chile, Spain, Costa Rica, France, Italy and Belgium.
Currently, I serve as legal subject matter expert and counselor on GDPR. In my role as privacy counsel I also focus on the legal and ethical implications of emerging technologies, applying legal design to remove silos within the business.
I have been schooled in both the civil law and common law systems and I'm a member of the New York State Bar and the Madrid Bar. I speak fluently Italian, English, Spanish and French.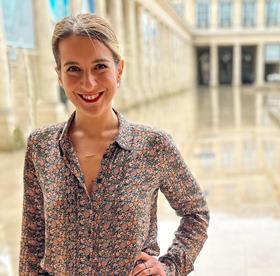 My Sessions
Understanding the Digital ethics role in ESG: What does 2022 have in store?
9 March 2022, 16:30 - 17:15