The use of unilateral and multilateral sanctions continues to rise in international relations and fast-changing, far-reaching laws, regulations, and multinational initiatives are transforming the sanctions field on a regular basis meaning organisations need to be at the top of their game.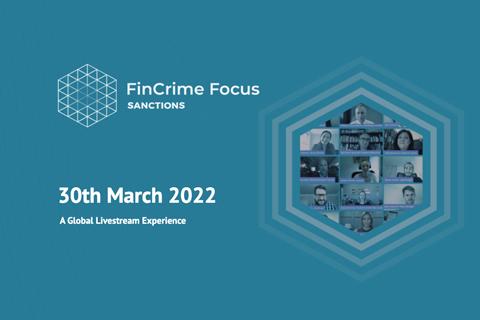 Violations of and non-compliance with sanctions and export control laws can have massive repercussions which can include fines, disbarment, criminal charges and, not to mention, reputational harm.
In 2022 we have seen sanctions used as an important tool of governance. Most countries have used sanctions or had sanctions placed against either them or their citizens and states increasingly use sanctions to fight economically, rather than physically, and as such, sanctions have become a common tool in foreign relations, peacekeeping and conflict resolution.
Given their prevalence, organisations, and especially those in the financial industry should have a good understanding of what sanctions are, how they work, and why they are used.
The GRC World Forums inaugural Sanctions and Compliance 2022 virtual event has been designed for those working in global sanctions compliance, internal audits and investigations, international trade, banking, insurance, forensic accounting, and white-collar crime to discuss how best to overcome Sanctions related challenges and provide roadmaps to successful strategy implementation and management of your sanctions and compliance programme.
FinCrime Focus: Sanctions
30th March 2022
REGISTER FOR FINCRIME FOCUS - SANCTIONS

Key topics include:
What does an Effective Sanctions Compliance Programme Look Like? - A look at the Essentials and how to Implement Them To Keep in Line with Regulatory Policy
A Look at the Development of new Russian and Belarusian Sanctions Regimes with an emphasis on the Development of Countermeasures and the use of Crypto in Light of the Current Situation in Ukraine
A Deep Dive Into the Practical Compliance Solutions Available in Order to Strengthen Sanctions Safeguards and Identify Irregularities in Trading Patterns, Through the Latest Technology Available
Analysing Effective Strategies that Balance Central Decision-making with Delegated Authority, in Order to Offer Guidance For Overall Best-practice Mitigation Efforts for Managing Exposure to High-Risk Scenarios
Move Towards Sanctions for Cyber, Corruption, Election Fraud, Climate Control and Human Rights: What to expect in 2022 and Beyond?
Strategies for Leveraging Innovation to Strengthen Your Sanctions Screening Processes