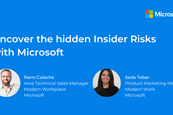 Sponsored
In this session, you will learn how to use Insider Risk Management to quickly identify and remediate hidden insider risks within your organization. If you are looking for the latest innovation to manage insider risks without compromising from the trust and efficiency of your teams, this session is for you!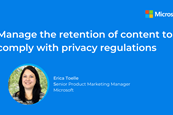 Sponsored
Privacy regulations restrict the way companies can use, manage, and retain customer and employee data. How can you ensure you comply with the retention laws around private data? This session will show how Microsoft Information Governance helps to identify and govern customer and employee data automatically.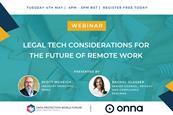 Webinar
Last year, legal teams across the globe were caught unaware by the sudden necessity of remote work and the ensuing explosion of data that went along with it.
Video
Fintech has disrupted the financial sector dramatically over the past few years. With new, fast services, increased connectivity it has enabled the industry to be quicker and more agile.
Video
Data Protection or Data Protectionism? The Future of International Data Sharing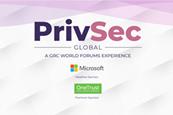 Video
Open banking has shaken up the financial services industry and has been considered a game-changer to the industry over the past couple of years.