The European Union is making moves to shore up security around the transfers of cryptocurrency as part of a programme of measures designed to enhance governance and control in the rapidly evolving crypto sector.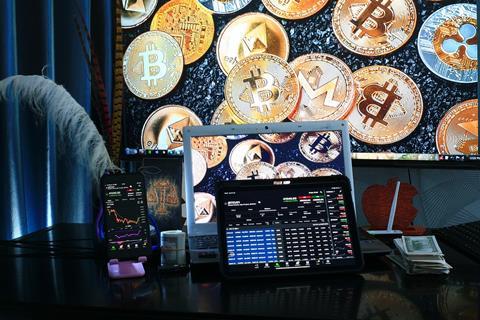 Lawmakers in the European parliament have established grounds for a vote on the changes, however warnings have come from companies that greater monitoring will harm innovation.
The global crypto market – valued at around $2.1 trillion – is not subject to a cohesive regulation. The drive for heavier supervision has been powered by policymaker fears of bitcoin and similar entities' potential to undermine financial stability and aid the cause of financial criminals.
The initial proposal tabled in 2021 by the EU's executive European Commission stipulated that crypto exchanges and crypto companies be required to acquire, retain and submit data on all transfers made.
Such an obligation would give help to regulating bodies in their bid to identify and report transactions deemed suspicious; to freeze digital assets, and to dissuade traders from performing high-risk transactions.
The European Commission had suggested that such a rule should apply to transfers valuing over €1,000. However, this rule has been dismissed, meaning that all transfers would fall under official scrutiny.
Ernest Urtasun, a Spanish Green Party lawmaker guiding the measure through the European parliament has underlined that taking the threshold away would align the draft law with the rules set by the Financial Action Task Force (FATF), which establishes the criteria for the fight against money laundering. FATF's rules oblige crypto companies to gather and share information on transactions.
Urtasun has said that lower transfers should not be made exempt from the law, because those using crypto could create an almost infinite number of small transfers, thus avoiding the new rules.
EU committees have also given the green light to restrictions on crypto wallets, and on the formulation of a European Union file on cryptoasset providers considered high-risk or operating outstide of compliance regulations.
The moves have been criticised by Coinbase chief legal officer, Paul Grewel, who cited traditional cash as the primary vehicle for financial crime.
FinCrime World Forum
Part of the Digital Trust Europe Series - will take place through May, June & July 2022, visiting five major cities;
Brussels | Stockholm | London | Dublin | Amsterdam
Get to the edge of the financial crime debate at FinCrime World Forum.
FinCrime World Forum is a two-day in-person event taking place as part of the Digital Trust Europe series. The event will feature presentations and panels from thought-leaders and anti-financial crime professionals that are leading the way on how we can better, more efficiently and more effectively fight financial crime.