Sanctions and Banking Specialist, Ronald Fletcher Baker LLP
Rokhsareh joined the firm in 2017 as a Sanctions and Banking Specialist. She assists Iranian individuals and companies in relation to all aspects of UK law as well as non-Iranians with their Iran-related matters. Rokhsareh's connections and familiarity with the political and legal systems of Iran, US, and UK allow her to assist her clients in an assertive and comprehensive manner.
Rokhsareh was born in Iran, raised in the United States, and has lived in England since 2015. She speaks fluent Farsi (Persian), English, and basic Spanish.
Rokhsareh earned her Bachelor's, Master's, and Doctor of Jurisprudence degrees with honours and qualified as an attorney in Texas in 2010. She worked at the Texas Supreme Court before graduating as a lawyer. As an American lawyer, her practice focused on sanction law, commercial litigation, and civil rights.
Rokhsareh completed her LLM in International Business and Commerce Law at The University of Manchester in December 2016, and she has been working as a legal professional in England since then.
Rokhsareh has executed a variety of matters pertaining to Iran and Iranians living abroad. She has successfully executed dozens of cases on behalf of individuals and businesses against high street British banks for bank account closures and restrictions. She has also assisted businesses in relation to their trade with Iran in line with US, EU, and UK sanctions. Rokhsareh has appeared in the Guardian and accepted public speaking engagements on matters relating to litigation and civil rights in the US, Europe, Iran, and the UK.
She has a deep familiarity with the history and business culture in Iran as well as the legal systems in Iran, US, and UK. She also travels to Iran continually and has a vast network of legal professionals in the US, Iran, and across Europe.
In the time outside of work, Rokhsareh enjoys spending time with family and friends, travelling, and the gym.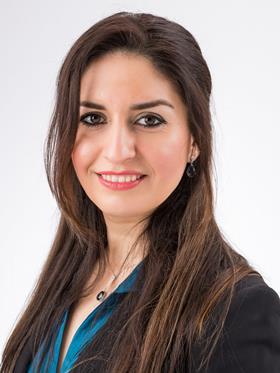 My Sessions
The Essentials of an Effective Sanctions Compliance Programme
Wednesday 8th December 2021, 13:30 - 14:15PM GMT