A new series of virtual discussions on governance, regulation and compliance trends will get under way later today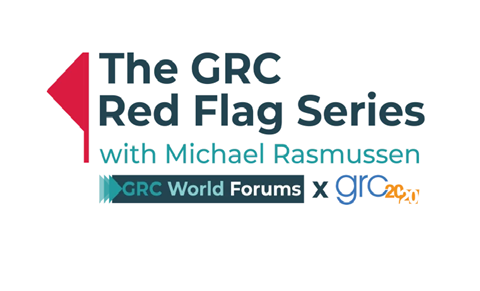 The GRC Red Flag Series, a collaboration between GRC World Forums and GRC 20/20, consists of video chats with experts led by Michael Rasmussen, an analyst and pundit credited with being the very first person to define the term 'GRC' while at Forrester Research in 2002.
The first edition in the series will get underway at 4.30pm today.It will see Rasmussen joined by Ian Hollowbread, Global FinTech Director and Mukund Umalkar, Head of RegTech Partnerships, at banking services provider ING to discuss the future of GRC technology
The panel will discuss Ing's GRC Orchestrate regtech platform project in addition to all the latest news across governance, risk and compliance.
A spokesperson said: "The GRC landscape continues to change as organizations navigate the effects of Covid-19, the Biden administration's focus on regulation, the ongoing aftermath of Brexit and an increased focus on ESG.
"Unprecedented changes in lifestyle during the coronavirus pandemic have led to an acceleration in shifts in criminal behaviour, businesses have made racial justice, diversity and inclusion pledges and US banks face climate stress tests.
"Today, GRC is everyone's business and this series will shine a spotlight on the governance, risk management and compliance (GRC) trends that will shape the agendas of the C-suite"
Register for the first sessIon here