Cyber perils are the biggest concern for companies globally in 2022, with the threat of ransomware attacks, data breaches or major IT outages causing the most anxiety for cyber specialists.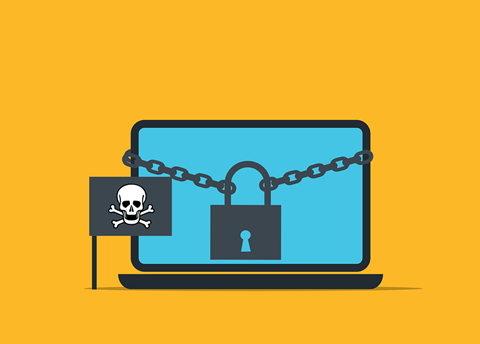 As a source of worry, cyber now even outranks problems such supply chain disruption, natural disasters or even the coronavirus, all of which have heavily affected firms through the past 24 months or more.
The revelations arrive out of fresh research conducted by Allianz Bank, which identifies cyber incidents as the top risk of 2022, accounting for 44% of responses. According to the study, which takes in the views of 2,650 experts in 89 countries and territories, business interruption was the second greatest concern, cited by 42% of those polled.
AGCS CEO, Joachim Mueller, said:
"For most companies, the biggest fear is not being able to produce their products or deliver their services. 2021 saw unprecedented levels of disruption, caused by various triggers. Crippling cyber-attacks, the supply chain impact from many climate change-related weather events, as well as pandemic-related manufacturing problems and transport bottlenecks wreaked havoc.

"This year only promises a gradual easing of the situation, although further Covid-19-related problems cannot be ruled out. Building resilience against the many causes of business interruption is increasingly becoming a competitive advantage for companies," Mueller added.
A recent surge in ransomware attacks has been identified as the cause for cyber incidents becoming a primary risk factor. Recent attacks have shown worrying trends such as 'double extortion' tactics combining the encryption of systems with data breaches; exploiting software vulnerabilities which potentially affect thousands of companies (for example, Log4J, Kaseya) or targeting physical critical infrastructure (the Colonial pipeline in the US).
Cybersecurity also ranks as companies' major environmental, social and governance (ESG) concern with respondents acknowledging the need to build resilience and plan for future outages or face the growing consequences from regulators, investors and other stakeholders.
Scott Sayce, Global Head of Cyber at AGCS, said:
"Ransomware has become a big business for cyber criminals, who are refining their tactics, lowering the barriers to entry for as little as a $40 subscription and little technological knowledge.

"The commercialisation of cybercrime makes it easier to exploit vulnerabilities on a massive scale. We will see more attacks against technology supply chains and critical infrastructure."
PrivSec World Forum
Part of the Digital Trust Europe Series - will take place through May, June & July 2022, visiting five major cities;
Brussels | Stockholm | London | Dublin | Amsterdam
PrivSec World Forum is a two-day, in-person event taking place as part of the Digital Trust Europe series. Data protection, privacy and security are essential elements of any successful organisation's operational make-up. Getting these things right can improve stakeholder trust and take any company to the next level.
PrivSec World Forum will bring together a range of speakers from world-renowned companies and industries—plus thought leaders and experts sharing case studies and their experiences—so that professionals from across all fields can listen, learn and debate.