The Risk Hero award recognises the extraordinary contributions of an individual who has demonstrated exceptional leadership, expertise, and a passion for driving effective risk management practices.
The Risk Hero will be recognised for their ability to inspire and empower others to actively participate in risk management efforts. They should be adept at fostering collaboration, sharing knowledge and insights, and mentoring emerging professionals in the field of risk management.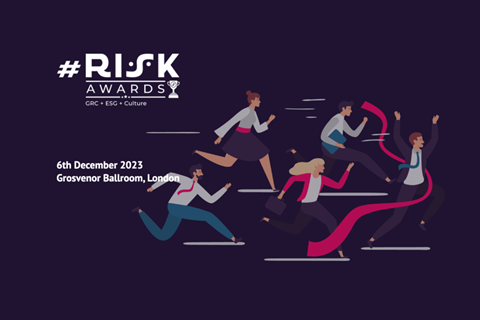 The #RISK Awards will acknowledge and celebrate organisations, teams, and leaders from all aspects of governance risk and compliance (GRC) at a glittering gala final in London's West End.
6th December 2023, London
Register your interest & Find Out More