2020 research from Zippia shows that in the US, the average employee age for chief compliance officers was 45 years, and the chief compliance officer workforce reached 62,404! Of these workers, the research shows that only 33.6% of them were women, while 62.0% were men…
The Chief Compliance Officer of the Year Award will recognise a female working within an organisation that goes above and beyond to ensure compliance is at the forefront of the day-to-day running of the business.
They will be leading their team using innovative solutions, whilst ensuring that their business is complying with the ever-changing landscape when it comes to compliance.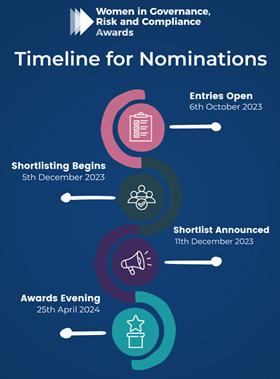 Entries are now open