Of Counsel, Vanegas Morales Consultores
Angela has 15 years' experience in the areas of data protection & privacy, antitrust, merger control regulation, consumer protection and infrastructure law. She holds ample experience structuring data protection policies, documents and compliance programs for clients in privacy and data protection for start-ups, national and multinational companies. During her career, she has advised numerous clients in administrative investigations for anticompetitive practices before the Colombian Competition Authority (Superintendence of Industry and Commerce), both filing complaints for anticompetitive practices and structuring defense strategies in administrative investigations. She has also advised various national and multinational clients during merger control procedures before the Colombian Competition Authority. In addition, she has experience in Colombian Infrastructure Law and energy regulation.
She is Consultant at Vanegas Morales Consultores since 2020 and has gained her professional experience through her independent work as consultant (2019); Garrigues (2013 – 2018); Brigard & Urrutia (2010 – 2012) and Esguerra Asociados (2006 – 2008). She also worked in the Superintendence of Industry and Commerce (2012 – 2013).
Angela holds degrees in Economics and Law from Los Andes University (Bogota, Colombia). She also holds an LL.M degree (cum laude) in International Business Law from Tilburg University (Tilburg, The Netherlands) and a Specialization in European and Spanish Competition Law from Instituto de Estudios Bursátiles (Madrid, Spain). Angela has been a member of IAPP since 2019 and holds the CIPP/E Certification. She is also a member of ADAPRI (Colombian Association of Data and Privacy – Asociación Colombiana de Datos y Privacidad) and part of its Board of Directors since 2020, and as member of PrivacyRules she is an active member of its Data Breach Committee and Spanish Speaking Committee.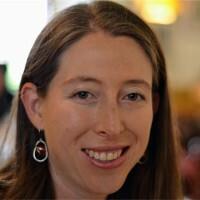 My Sessions
Habeas Data: The Developing Latin American Privacy, Data Protection, and Security Landscape
Wednesday, 26 January, 13:00 PM - 13:45 PM (Brasilia Time) | 16:00 PM - 16:45 PM (UK Time)