Security Risk Manager, Cyber4z
My name is Andra-Elena Albisoru, a young cybersecurity professional and small-business owner, originally from Romania. I have completed a Bachelor's degree at Maastricht University in European Law, followed by a Master's degree in Corporate and Commercial Law, specialising in privacy and data protection. My dissertation thesis has been done within a project carried out by the European Centre on Privacy and Cybersecurity with regards to creating a new CSR (corporate social responsibility) for companies when handling our personal data (including data transfers). I have been working for over a year at a Cybersecurity Consultancy company, Cyber4Z, where I have helped various corporations with risk assessments, privacy and data protection training, as well as GDPR compliance. At the same time, I own a small legal consultancy company, AEA Legal Consulting, aiming at finding the best solutions for the legal corporate issues my clients have to deal with.
I am looking forward to participating in Digital Trust Europe as a panellist, and to bring my insight to the discussion!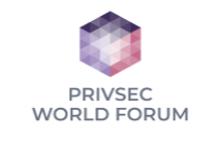 My Sessions
PrivSec World Forum - Amsterdam
International Data Transfers: Are Strict Transfer Rules Creating a "Splinternet"?
28 September 2022, 15:15 - 16:00 CEST