Hybrid cloud IT solutions are being targeted as a long-term goal by almost all of entities in the IT industry, experts say.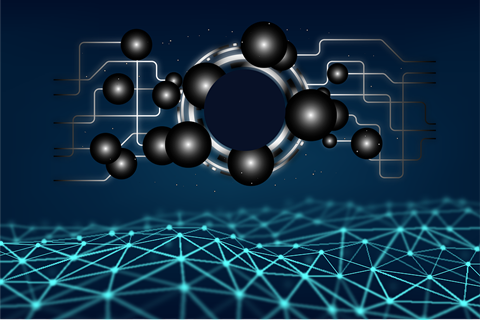 According to a hybrid cloud adoption study conducted by Hornetsecurity, 93% of IT professionals and businesses across North America and Europe are aiming to get their data estates at least partly into the cloud, or going for a full migration, within the next five years.
Just over half of those involved in the survey said they feel they will be "mostly in the cloud" by 2027, with one or two workloads remaining on premise. Just under a third of respondents said they will remain 'mostly on premise', with a workload or two in the cloud.
While almost a third polled said they saw hybrid cloud arrangements as a stepping stone to a fully cloud-powered ecosystem, the majority of those polled (67%) said they consider a hybrid situation as the final infrastructure goal, mainly due to existing workloads that must remain on premise.
The rest of the study's respondents said that they intended to keep the whole of their IT estates on premise, citing better data control and security as the primary reasons. However, some said they were reluctant to embrace cloud technology due to the costs involved.
Trust issues with cloud technology also stood out as a key reason for IT estates remaining grounded – an issue for 34% of companies surveyed. The research also pinpointed experience as a decisive factor in the equation, with IT professionals expressing greater distrust the longer they had worked in the industry. Respondents with over twenty years of experience were found to be more concerned with the trustworthiness of cloud platforms than those with between one and five years' experience.
Half of all respondents mentioned 'legacy systems or software' as another major reason certain workloads must remain on premise, while 'application compatibility' was reported as a roadblock to cloud migration for 4 in 10 companies.
Industry regulations such as GDPR, HIPAA and CMMC among others were also cited as an obstacle for cloud adoption by 29% of respondents.
A lack of "technical knowhow or certified staff" stood out as a barrier to full cloud migration for 47% of those interviewed. Other pitfalls included: difficulties with application of best practices within the company; issues with connectivity; and secured access.
The most common workload preventing IT departments from lifting all services to the cloud was 'Print & Imaging Services' (55%). Databases, file storage and application services are also cited as reasons for remaining partially on premise with 50%, 45%, and 43% of respondents indicating such respectively.
Cloud Modernisation Summit
The Cloud Modernisation Summit is an in-person event that forms part of the Digital Trust Europe series. The event will feature highly technical content, presented by leading experts in data management and data science.
The Cloud Modernisation Summit is designed exclusively for data scientists, data engineers, analysts, developers, researchers and ML practitioners, and will enable them to learn from the world's leading experts and organisations.
FIND OUT MORE ABOUT THE CLOUD MODERNISATION SUMMIT