Senior Legal Counsel, Group Data Privacy Legal, HSBC
Sandy Tsakiridi is a Senior Legal Counsel in HSBC's Group Data Privacy Legal team. As part of her responsibilities, she provides advice on privacy and data protection-related matters, including privacy risk management, across all lines of business of HSBC at global level.
Prior to her current role, she has worked as an external legal counsel in leading international law firms and one of the Big Four.
She is also a member of the International Association of Privacy Professionals (IAPP) and has obtained various professional certifications (CIPP/E, COBIT, PRINCE2). Sandy regularly speaks and contributes to professional publications on privacy and data protection topics.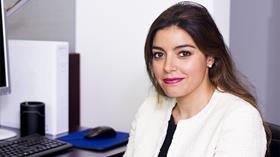 My Sessions
September 22, 2021 8:00 AM (BST)
Europe's Gamble on AI Regulations and what this means for Business