CISO, Scarlet Fraser Consulting
David is recognised as one of the industry leaders in Information Security and Data Protection. With over 25 years of cyber-security experience from the FTSE 100 to the SME, David has worked across multiple sectors, managing and creating security infrastructure and leading governance and compliance programmes.
Who's Who in Cybersecurity?2020 ,Who's Who in Risk Management? 2021, "Who's Who in Remote Working? 2021, Top Privacy and Thought Leader Thinkers360 2020 ,Top 30 Thomson Reuters Top Influencers In Risk, Compliance and Regtech.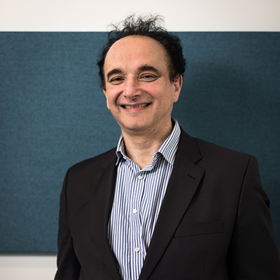 My Sessions
Wednesday, 08 September, 10:55 AM - 11:25 AM (BST)
Implementing an Effective Operating Model to Ensure Organisational Alignment to Continuously Improve IAM Services
Wednesday, 08 September, 01:50 PM - 02:20 PM (BST)
Outlining Effective Cyber Performance metrics provide transaction-level reporting to measure efficiency of services and projects