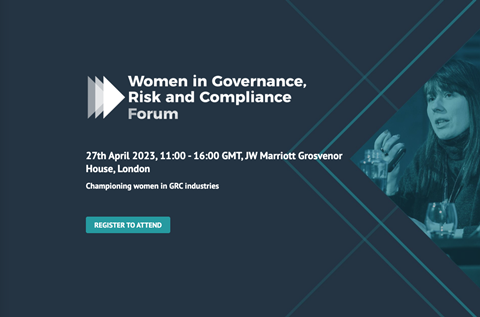 The Forum is free to attend, and comprises exclusive panel talks and interviews, with amazing female role models in the GRC space discussing issues such as gender diversity, women in leadership, cultures of equality, men as advocates, and much more.
A Mental Health Consultant and Former HSBC Director, Sylvia will appear at Women in GRC Forum to discuss gender parity and the role of male advocates.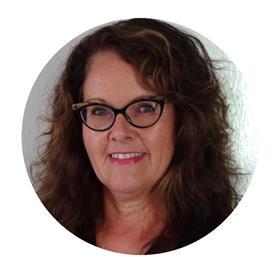 We spoke with Sylvia for more on her professional journey to date, and for an introduction to the themes up for debate at her Women in GRC Forum session.
Could you briefly outline your career so far?
I started in international banking straight from school at 18. My father got me the job, and that was that. I was one of only four women in that year's in-take for clerical roles. I loved my job working in trade finance.
I worked hard, steadily progressed and moved around medium-sized international banks, gaining expertise and a solid reputation. Years later, unrelated to work, I experienced a poor mental-health-to-full-recovery episode. My lightbulb moment came when telling my counsellor that I wanted to pay for the help I'd received. So, alongside my banking career, I invested heavily in myself, became an integrative counsellor, later a coach.
I had transformed too, my outlook changed. I had a voice. Rather than drifting, I made conscious choices. I moved into investment banking, and was regularly headhunted. At my last position as a Director at HSBC, I lead a team managing a multi-billion USD global portfolio and was the business stakeholders' go-to person.
I was also workplace mental health champion and a founding committee member of Balance, its gender parity ERG. My passion for people outgrew that for business, so I navigated an exit strategy for a new beginning doing what I do now.
In what ways and in what areas should men engage more in order to champion the cause for more women in leadership roles?
I think it's simply a case of men paying [more] attention! For example:
Know your team:
You may see potential and talent that a woman doesn't, or you may see a lack of confidence. You might spot behaviour patterns and/or dynamics, or telling non-verbal body language not seen before or changing. You may notice language, words and phrases, biased language, slights, or inappropriate 'banter'. Intersection focus: colour, ethnicity, etc. Then you can act – encourage, empower and enable appropriately.
Recognise unfairness
This regards promotions, pay rises, and opportunities. Many years ago, my name was absent from the annual promotion list, while numerous males, many with far less experience and responsibility were promoted. I spoke to my boss, and he said "Ah, that's my fault Sylvia. In a results-driven environment, I simply forgot about you". (I was promoted later on).
Read the room
Consider how female colleagues are experiencing the moment? Are they represented? What's their experience? Are logistics and lay out gender-friendly?
Be curious
Notice what you're not noticing. Who's included, who's not? Who's being ignored, dismissed, over-spoken, or interrupted? Are discussion topics appropriate/ appropriately represented?
Self-educate
Is your knowledge current/up to speed? Research, attend events, and challenge yourself. Put yourself in others' shoes. These simple things can be done in all areas - business, product, succession planning, talent management etc. and at all levels to ensure culture change that equally develops women in, and for, leadership roles.
Why is it so crucial that more men get on board in driving organisational cultures that support women in the corporate world?
This is very simple: as Avivah Wittenberg-Cox says in her books, Women Mean Business.
As Lord Shinkwin says "When you think of diversity, think talent". Organisations want great talent, great brain power.
Women bring fresh, different ideas and perspectives, innovation, creativity etc. Greater gender equality helps to create new products, services, and businesses. It can be the difference that makes the difference. It simply makes business sense. Why would you exclude a large percentage of the workforce and its talents from your talent pool?
Don't miss Sylvia Bruce exploring these issues in depth at Women in GRC Forum as she hosts the panel debate: "Gender Parity: The Role of Male Advocates".
Also on the panel:
The session sits within a content-rich agenda of insight, ideas and guidance at Women in GRC Forum, taking place at JW Marriott Grosvenor House, London on Thursday April 27.
Click here to see the full Women in GRC Forum agenda
The Forum is part of the Women in Governance, Risk and Compliance Series, a community for women of all backgrounds and their peers to support, collaborate and encourage via a number of content initiatives that will take place throughout the year.
Details
Session: Gender Parity: The Role of Male Advocates
Time: 12:40 - 13:25
Date: Thursday April 27
Women in GRC is also available on-demand for global viewing.
Women in GRC Awards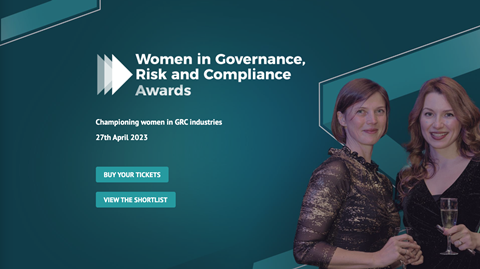 Following on from the daytime Women in GRC Forum, don't miss the Women in GRC Awards, taking place at 7:00pm at JW Marriott Grosvenor House.
The Women in GRC Awards is a ticket-only event, and brings together the 2022 finalists, judges, partners and special guests to celebrate and support women across GRC sectors.
Individual tickets include a drinks reception, three course meal with wine, entertainment and esteemed speakers, networking opportunities, an after-party invite, and more.