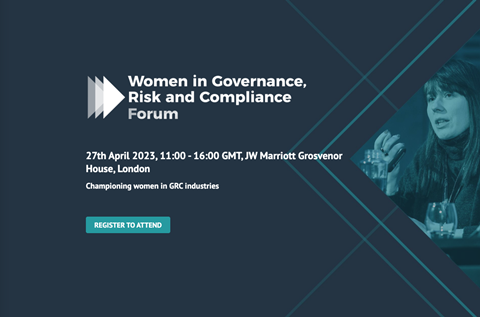 Taking place live at JW Marriott Grosvenor House, London on Thursday April 27, Women in GRC Forum shines a light on women leading the way in Governance, Risk and Compliance.
The Forum is free to attend, and comprises exclusive panel talks and interviews, with amazing female role models in the GRC space discussing issues such as gender diversity, women in leadership, cultures of equality, men as advocates, and much more.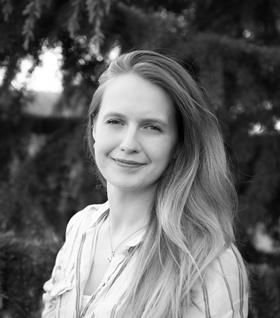 Jessica Cath is the Head of Financial Crime at Thistle Initiatives. She leverages a wealth of experience working with institutions to design and enhance policies and procedures, implement systems, overhaul processes, change embedded cultures and support reviews and remediation both in the UK and abroad.
Jessica will appear at Women in GRC Forum to discuss gender parity and the role of male advocates in the workplace.
We spoke with Jessica for more on her career so far, and for an introduction into the themes on the table at her Women in GRC Forum session.
Could you outline your career pathway so far?
Throughout my career, I've had an interesting and rapid journey, which is why I believe I can add some interesting thoughts to the Women in GRC panel.
I started my career at Kroll, a corporate investigations firm, where I focused on financial crime investigations. I quickly progressed from an analyst to a senior analyst, which led me to join Capco. Here, I worked with private banks on large-scale financial crime transformation projects and quickly moved through the ranks again.
I then moved to FINTRAIL, another consulting firm, where I continued to focus on financial crime consulting, specifically in building, transforming, and scaling financial crime controls. At FINTRAIL, I also played a crucial role in developing internal controls for the team and helped them expand and grow. This led to my progression to the position of Head of Financial Crime Project Delivery.
Recently, I joined Thistle Initiatives as the Head of Financial Crime. And although it feels like just yesterday that I joined, I've been here for around four weeks. In this role, I oversee the entire financial crime division and I am once again focused on building, scaling, and growing the team while being involved in exciting projects.
Throughout my career, I have been fortunate to have good male managers who have taken on an advocate role and supported my career progression. Although at Thistle, I'm excited to be working with a female manager for the first time in my career!
I hope to share my insights on the topic of male advocates in this panel discussion and how their support has been instrumental in my career journey so far.
In what ways should men be engaging more in order to champion women?
The role of male advocates in promoting gender diversity and women's leadership is crucial. However, it is important not to overstate its significance, as it is not a silver bullet to the challenges women face in accessing leadership roles.
One of the key barriers for women is the lack of representation in decision-making spaces. Women often find themselves excluded from important conversations or unable to access certain rooms altogether. For example, I recently spoke with someone who attended a business development lunch with 35 men and no women present. This is a glaring example of women being left out of critical discussions.
This is where male advocates can play a pivotal role. Men can use their privilege and influence to ensure that women have a seat at the table. For instance, a male advocate could have spoken up at that business development lunch and questioned the absence of women, highlighting that the session would be more effective and productive with diverse representation. Male advocates can actively support and enable women to be part of the conversation and decision-making processes.
However, it's important to note that male advocacy is not the sole solution. Women also need to support each other, address imposter syndrome, and empower themselves. Once women are in the room, they can demonstrate their capabilities and contribute effectively. It's about providing women with the opportunity to participate, but also fostering a culture where their voices are valued and heard.
Furthermore, addressing gender diversity and empowering women goes beyond individual efforts. There are systemic and cultural changes that need to occur to create an inclusive environment where women can thrive. Male advocates can be catalysts for change by leveraging their positions to challenge existing norms and promote gender equality at all levels of leadership.
Why is it so crucial that more men get on board in driving organisational cultures that support women in the corporate world?
In addition to male advocacy, there are other important aspects that need to be addressed to create a more inclusive work culture. While having one male advocate can be helpful in getting a few women into the room and part of the conversation, it is essential to focus on holistic changes that can impact the entire organisation and address long-term biases.
This requires men to actively support and drive wider change, not just for women, but also for other marginalised groups based on race, gender, ethnicity, and more.
An example of an organisation that has taken steps to improve work culture holistically was Capco. They implemented a campaign that encourages you to be yourself at work. It promotes inclusivity and welcomes individuals from all backgrounds. This messaging is reflected in their branding and remains a part of their identity even today.
Such initiatives can create a positive and inclusive environment where everyone feels valued and respected. It is crucial for men to actively participate in driving these wider changes. By promoting a culture of inclusivity, organisations can tackle long-term biases and discrimination more effectively, not just for a select few individuals, but for the entire workforce.
Don't miss Jessica Cath exploring these issues in depth at Women in GRC Forum in her session: "Gender Parity: The Role of Male Advocates".
Host: Sylvia Bruce, Mental Health Consultant and Former HSBC Director
Also on the panel:
Katherine Tulpa, Executive Director, Wisdom8, CEO Association for Coaching and C-Suite Coach
Andrew Jacobs, Learning Principal & Producer of the Women Talking About Learning podcast
Kathy Griffin, CRO, Target Group
The session sits within a content-rich agenda of insight, ideas and guidance at Women in GRC Forum, taking place at JW Marriott Grosvenor House, London on Thursday April 27.
Click here to see the full Women in GRC Forum agenda
The Forum is part of the Women in Governance, Risk and Compliance Series, a community for women of all backgrounds and their peers to support, collaborate and encourage via a number of content initiatives that will take place throughout the year.
Details
Session: Gender Parity: The Role of Male Advocates
Time: 12:40 - 13:25
Date: Thursday April 27
Women in GRC is also available on-demand for global viewing.
Women in GRC Awards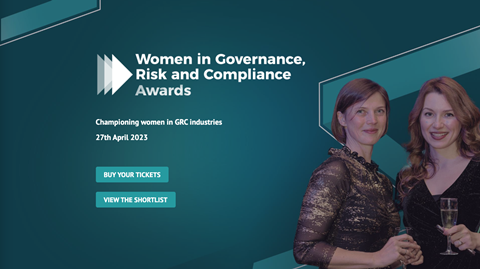 Following on from the daytime Women in GRC Forum, don't miss the Women in GRC Awards, taking place at 7:00pm at JW Marriott Grosvenor House.
The Women in GRC Awards is a ticket-only event, and brings together the 2022 finalists, judges, partners and special guests to celebrate and support women across GRC sectors.
Individual tickets include a drinks reception, three course meal with wine, entertainment and esteemed speakers, networking opportunities, an after-party invite, and more.