Chief Information Security Officer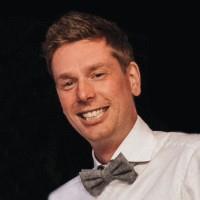 Winrik has been working at Aafje thuiszorg huizen zorghotels since 2014, and is now the Chief Information Security Officer for them and De Zellingen.
Current Role
Company Name: Aafje thuiszorg huizen zorghotels | De Zellingen
Job Title: Chief Information Security Officer
Start Date: January 2022
Company Industry: Hospital & Health Care
Location: Rotterdam, South Holland, Netherlands
Aafje:
Aafje provides care in Rotterdam, Barendrecht, Albrandswaard, Ridderkerk, Hendrik Ido Ambacht, Zwijndrecht, Dordrecht and Capelle a/d IJssel. Our more than 6,000 employees and 1,500 volunteers are available day and night for our home care customers, residents of our homes and guests in our care hotels. Working in elderly care does not have the image of being exciting and challenging. There is a misconception that the elderly only receive basic care. But the elderly do require interesting and complex care. You have to assess risks, make connections between disorders and intervene in time if necessary. The care that the elderly need can rarely be predicted, which makes working at Aafje challenging. The fact that the elderly can still do a lot themselves and that you therefore think about care with them instead of for them, gives an extra dimension to working at Aafje.
De Zellingen:
De Zellingen is the number one in professional customization for care, welfare, housing and prevention in the Capelle, Krimpen and Nieuwerkerk aan den IJssel region and is a leader in the field of personal contact, optimization of the quality of life and guidance of customers in keep control of one's own life. De Zellingen offers care home care, nursing home care, home care, household help, small-scale living and rehabilitation and has modern locations that are equipped with various amenities such as restaurants, shops, cultural garden, internet cafes, a quiet center and various recreation rooms. All this to make the stay and living in the care centers and the nursing home as pleasant as possible.
Previous Role:
Company Name: Aafje thuiszorg huizen zorghotels
Job Title: Projectleider ICT
Start Date: November 2018