Chief Information Officer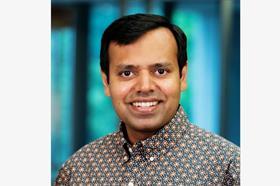 Influential IT Management Executive with 15+ years of experience applying process, organizational change management, problem-solving, technical, and people skills to improve individuals, teams and organizational performance. Strategic thinker with proven ability to define and implement innovative solutions and processes to boost efficiency and drive profitability. Equipped with exceptional leadership ability and strong work ethics essential in establishing and nurturing strong rapport with employees, customers, and individuals at all levels of professionals.
Current Role
Company Name: Republic Airways
Job Title: Chief Information Officer
Start Date: March 2022
Company Industry: Airlines/Aviation
Location: Greater Indianapolis
At Republic Airways, our mission is to provide a safe, clean and reliable flying experience. We believe this is best accomplished by focusing on our vision, "With the BEST people, products, and performance, we will be America's Regional Airline of choice." Republic Airways is a regional airline headquartered in Indianapolis, operating fixed-fee flights for American Airlines, Delta Air Lines, and United Airlines. The Company's fleet consists of nearly 200 Embraer 170/175s, offering approximately 1000 flights daily to 100 cities in the U.S., Canada, the Caribbean and Central America.
Previous Role:
Company Name: Republic Airways
Job Title: Vice President, Information Technology
Start Date: December 2017