Corporate Information Security Officer - CISO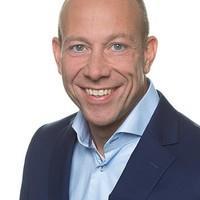 I am an adaptable and pragmatic individual with strong technical experience combined with analytical skills who takes great pride in my ability to work in a team and motivate all those around me to offer their best in order to meet common objectives.
Current Role
Company Name: Loyens & Loeff | Stibbe
Job Title: Corporate Information Security Officer | Chief Information Security Officer
Start Date: January 2022
Company Industry: Law Practice
Location: Netherlands
Loyens & Loeff:
Loyens & Loeff is the logical choice for a legal and tax partner if you do business in or from the Netherlands, Belgium, Luxembourg and Switzerland, our home markets. You can count on personal advice from any of the advisers based in one of our offices in the Benelux or in key financial centres around the world. Thanks to our full-service practice, specific sector experience and thorough understanding of the market, our advisers comprehend exactly what you need.
Stibbe:
From our main offices in Amsterdam, Brussels and Luxembourg, together with our branch offices in London and New York, we handle our clients' legal challenges both locally and cross-border. As a specialist firm, our lawyers work in multidisciplinary teams with an aim to deliver pragmatic advice. We build close business relationships with our clients that range from local and multinational corporations to state organisations and public authorities. We realise that understanding their commercial objectives, their position in the market and their sector or industry, allows us to render suitable and effective advice.
Previous Role:
Company Name: Dutch Legal-ISAC
Job Title: Vice Chairman Legal-ISAC
Start Date: August 2016