Founder & CEO of Vessy.com
Founder & CEO of Vessy.com (a global DEIB and Mental Health consultancy)
I'm originally Bulgarian and live in Ireland.
We work with clients across Europe, North America, and Latin America, such as Soundcloud, Reward Gateway, Typeform and more! Most of our clients are fast growing tech companies in FinTech, gaming, cybersecurity and eCommerce, with the majority being 2-4 years pre-IPO.
Recognitions:
2022 - featured in Top 30 Diversity & Inclusion Leaders You Must Follow in 2022, by LeadersHum

2021 — Vessy.com was featured in Top 10 of Emerging Diversity & Inclusion Companies in Europe by Manage HR Magazine.

2021 — listed in Top 50 D&I Influencers globally by Onalytica

2020 — named as one of the UK's most influential D&I leaders in 2020, by Hive Learning

2019 — named as one of 2019's most influential D&I Leaders globally, by Hive Learning.
In April 2020 we launched a video course on Inclusive Leadership on SocialTalent, learning platform, where the course ranked as #2 in the Most Watched course for the month of May.
Later this year, we are launching our Trust Index™.
In the last 11 years, prior to being a founder, I have worked as Chief Strategy Officer of a talent tech startup, as well as in various roles across product, marketing, and culture in companies between 4 and 800 employees.
After completing a certified course in Psychotherapy & Counselling with PCI College in Ireland and authoring a paper on Intersectionality, Privilege, and Otherness in Psychotherapy, I am now studying in Trinity College Dublin to complete an MSc in Psychoanalytic Psychotherapy in order to examine DEIB in the field of psychotherapy and to develop an intersectional approach to DEIB through mental health as a unifying factor for all employees in an increasingly polarized world.
Often people ask why at Vessy.com we value beautiful, functional design. I grew up watching my father, Atanas Tashev, creating socio-culturally provocative paintings 🎨 that stand out with their bold colours and distinct shapes. The signature magenta blue of our logo is influenced by the importance of blue (and it's dozens of nuances!) in my father's early work.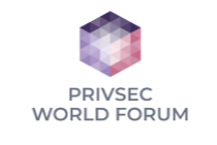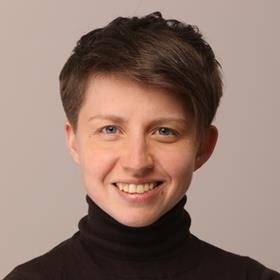 My Sessions
Attracting the Female Leaders of Tomorrow in Data Protection and Data Security
29 June 2022, 11:20 - 12:05 IST