Managing Director - Privacy Solutions, Bird & Bird
I am the Managing Director of Bird & Bird Privacy Solutions which is Bird & Bird's privacy consultancy service line. I supervise Privacy & Data Protection consultancy engagements, which includes Data Protection Officer and GDPR Representative services, across industries.
I am qualified to practice law in France (Paris Bar), and have over 12 years of experience in providing advisory assistance to clients data protection regulations, covering issues such as the General Data Protection Regulation, the U.K. GDPR and the ePrivacy directive.

I have a privacy background in both legal and consultancy and I am well-known to my clients for my positive and business-oriented approach to data protection compliance, across industries (Tech & Comms, Life Sciences, Media & Entertainments, Financial Services mainly).

In the past, I was also involved in several projects before the European Commission and the French Competition Authority, acting as a Monitoring Trustee team member in the context of large M&A operations.

I assist organisations across the world in implementing the General Data Protection Regulations (GDPR) and/or the UK-GDPR, helping them to transform legal requirements into business processes, or helping them to select tools to support these initiatives.

Acting as the lead Data Protection Officer for global organisations across industries, I am often involved in all interactions with data protection supervisory authorities.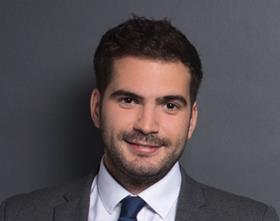 My Sessions
New EU Digital Regulations: Beyond the GDPR
1st March 14:15 - 14:55 GMT