Associate Director, Protiviti
Toby is a Associate Director with over ten years of professional services experience in privacy, technology and risk advisory services across a variety of clients and industries. He has experience working in projects Data Privacy, Third Party Risk Management, Enterprise Project Risk Management, and Data Governance. Toby has led multiple complex information security and privacy programmes for large multinational organisations and has been directly responsible for the design, planning, execution and managing delivery outcome of the projects. Toby is a Certified Information Privacy Professional / Europe (CIPP/E) and OneTrust Professional and Expert certified and is familiar with the technological challenge being faced.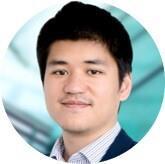 My Sessions
Why is it so hard to embed privacy into BAU?
28th February 12:25 - 13:05 GMT