Chief Audit Officer / Director of Risk & Assurance, MAG (Airports Group)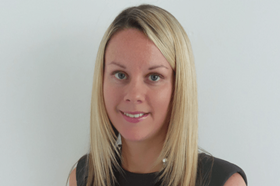 Paula Roberts is a Fellow of the Insitite of Chartered Accountants, NED and Audit Committee Chair; she has over 20 years experience in the fields of audit, risk, governance and internal control.
Paula's career began in a highly technical IT Advisory role within a Big 4 audit firm, and from those early days she has navigated the challenges, highs and lows of being a woman in a GRC role. Due to her own experiences, Paula is passionate about supporting career progression and championing teams and individuals to achieve their goals and true potential.
At the core of everything she does, Paula believes that the skills of empathy, determination, tenacity and wit are all as fundamentally important to success as knowledge and education.
Paula currently leads the Risk, Insurance and Internal Audit function at Manchester Airports Group (MAG), covering GRC for Manchester, London Stansted and East Midlands airports as well as a growing overseas US business.
As a busy mum of 5 who constantly balances demanding Corporate and NED roles with family life, Paula is an expert in promoting work/life balance alongside the importance of career progression and striving for excellence in all that you do.