Data Protection Manager/Data Protection Officer, Walsall Council
AS an Ex forces adventure training instructor Paul joined the NHS as a bespoke systems trainer in 2004 where he was awarded the first national Microsoft training centre of excellence award by the DOH, after which he moved into information security and was appointed the post of IS manager in 2011 while designing bespoke IG/DP training solutions and logical data sharing solutions - bringing together over 600 GP's, and 14 Health and Local Authority partners for the regional wide data sharing initiative for the child health information sharing program. Paul then became a Data Protection Manager and lead and in 2018 when he moved to Walsall to implement the General Data Protection Regulations. During this time Paul was awarded the British Data award for good initiatives in safeguarding data sharing, has been nominated for multiple awards in recognition of his sharing mentality and was a finalist for the privacy leader of the year award where he won this year's 2022 Picasso ESG award for his Multi Agency Safeguarding Tracker initiative. Paul has spent the last 10 years sharing best practice, bringing together data protection experts and leaders across the west midlands and turning complex issues into logical and easy to follow processes while designing processes, systems and training that enable everyone to comply with the regulatory requirements and obligations of Data Protection, quickly, easily and I the most cost effective manner possible.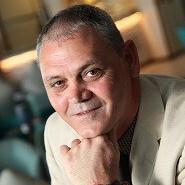 My Sessions
The Post-Brexit Legacy: Are There Any Data Protection Opportunities?
1st March 16:35 - 17:15 GMT