Interim CISO, CIO, CTO, New Prospect Business Solutions Limited
Odeniyi is a Cyber Security, Information Security and Digital Transformation Principal Advisor, Mentor and Trainer with over 30 years' experience helping organisations maximise gain from technology solutions, including optimisation of business operations and processes. During this time, Olu held several key senior leadership, strategic and operational positions, in the public and private sectors. As Regional Leader of a global telecoms company Olu Odeniyi played crucial roles in strategic planning, resourcing, change management and critical process reviews. Olu led business development activities and high profile business case reviews for major clients undertaking significant technology transformations.
When Executive Chair and CEO of the Chamber of Commerce, Olu was invited to present his strategic views at Downing Street. Olu also sat on the strategic planning board for the UK Government sponsored Science and Innovation Audit (SIA) led by Brunel University and spearheaded the big data and cyber security themes. Consequently, Olu co-authored the ensuing report published by the UK Government. A former trustee of three charities, Olu held the roles of Technical Lead, Treasurer and Chair, where he was responsible for regulatory compliance, operational and project risk management, including scrutiny of micro trusts, which necessitated strict, complex monitoring requirements and risk mitigation. Olu is an advisor to the Royal College of Nursing (RCN) where he is strategically helping to shape digital transformation projects and cyber security requirements. Olu is a former main board director at the Federation of Small Business (FSB) - the leading voice for 5.9 million UK SME businesses. Lecturing, mentoring and leading security/ AI /transformation workshops at the University of West London Enterprise Hub led to the University commissioning Olu to analyse cyber security research for commercial viability. Olu is a speaker, panellist, conference moderator, a Microsoft Certified Professional (MCP) and a professional member of the British Computer Society (BCS – The Chartered Institute for IT).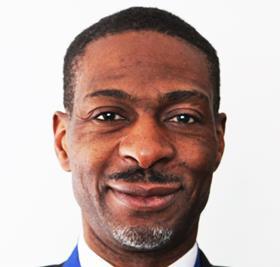 My Sessions
The Role of Cybersecurity in Disaster Recovery and Business Continuity Planning
1st March 09:30 - 10:10 GMT