Senior Consultant, MBL Technologies
Noel Isama J.D. is a globally oriented privacy/cybersecurity consultant with 10+ years of experience working with US local, state, and federal government, the private sector, and civil society - advising on GRC, data protection and the ethical use of emerging technologies with a focus on AI/algorithmic bias, IoT and public data.
His previous work focused on implementing best practices for government transparency utilizing online tools and public data, helping over 25 major U.S cities establish their open data programs. Prior to his current work Noel was a Senior Policy Analyst at the Sunlight Foundation, Director of Transparency for Common Cause - Maryland and a Chief of Staff to a member of the Maryland House of Delegates.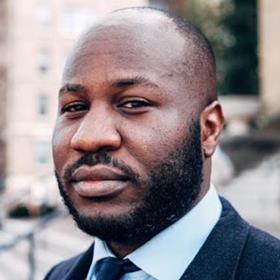 My Sessions
September 23, 2021 12:00PM (BST)
Artificial Intelligence/Machine Learning: Regulate the Usage, Not the Technology