Creative Diversity Lead, BBC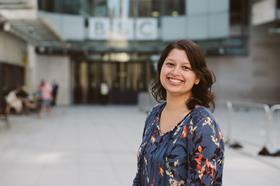 Nina is the BBC's Creative Diversity Lead for 50:50 The Equality Project and News. She spearheads initiatives to support the Corporation's aspiration that its on-air representation reflects society.
She oversees the multi-award-winning 50:50 Project, which is the biggest collective action on increasing women's representation in BBC content there's ever been.
Nina, who features in the Global Diversity List 2020's Top 20 Diversity Professionals, is also a journalist. She returned to the BBC newsroom as a TV output editor during the coronavirus pandemic. She has worked in media her whole career including The Sunday Times and The Sunday Telegraph.