Global Data Protection Officer, OneLogin.
Niamh Vianney Muldoon, award-winning information security thought leader with extensive expertise in creating and leading global security initiatives across multiple industries.
Muldoon is OneLogin's Global Data Protection Officer and EMEA Trust and Security Leader. Based in Dublin, Ireland, Muldoon heads-up all things trust, security, and privacy for OneLogin's EMEA operations. This includes driving sales, engineering and customer service activities across the region.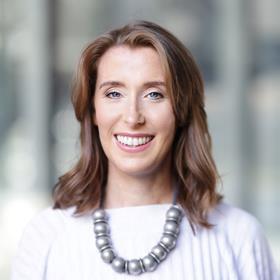 My Sessions
Wednesday, 08 September, 11:35 AM - 12:05 PM (BST)
Trust but apply ZERO TRUST
Wednesday, 08 September, 03:10 PM - 03:55 PM (BST)
Meeting Identity and Access Management Challenges in the Era of Mobile and Cloud