Corporate Compliance Lawyer and Co-host of the Great Women in Compliance Podcast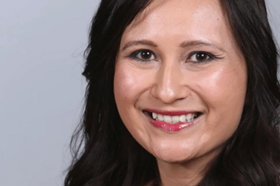 Mary Shirley is a New Zealand qualified lawyer with over 16 years of experience implementing, evaluating, and monitoring compliance programs for multi-national corporations. Currently global Head of Culture of Integrity and Compliance Education at Fresenius Medical Care in Boston, Mary has a large international footprint of experience, having held global ethics and compliance roles in Singapore, Hong Kong and Dubai. Mary also spent time working as an investigator for regulators in New Zealand in the areas of data privacy and antitrust.

For Mary, compliance is more than just a 9-5 job. She co-hosts the Great Women in Compliance podcast with Lisa Fine, co-hosts the Boston Compliance Professionals Networking Meet Ups with Matt Kelly, and contributes to thought leadership opportunities in the field regularly; including speaking at conferences, sitting on a number of advisory boards, writing articles and participating in interviews on ethics and compliance. She is also the co-author of book "Sending the Elevator Back Down: What we've Learned from Great Women in Compliance" (CCI Press, 2020)

Mary's expertise, commitment to the advancement of women and dedication to coaching the next generation of compliance officers has been recognized in recent years as a finalist in three categories at the Women in Compliance Awards. She was also bestowed the honors of being named a Compliance Week Top Mind 2019 and Trust Across America 2020 Top Thought Leader in Trust.