MBA, President, Margaret Clarkson Coaching and Consulting LLC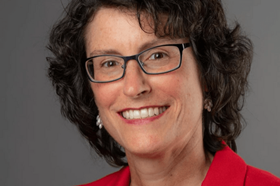 Margaret Clarkson is driven by the desire to help people perform better at work and achieve personal fulfillment. She coaches individuals in all aspects of work and life and has deep experience leading strategic talent and learning initiatives in organizations.
While President of her own coaching & consulting firm, Margaret recently served as Managing Director, Leadership Development, at Coqual, a diversity, equity, and inclusion think tank, where she advised clients on how to build more inclusive leaders.
Prior to that, Margaret was Vice President of Global Talent, Learning & Inclusion at Marsh McLennan, where she designed and led award-winning leadership programs for executives and high-potential talent. Margaret also has a background in risk and compliance in financial institutions, having worked at DTCC (The Depository Trust and Clearing Corporation), HSBC, and National Westminster Bank.
Over the years, Margaret has been a leader in several women's employee resource groups where she improved the networking and visibility of women in the firm. In addition, Margaret recently served as President of ATD's New York City chapter where she increased membership over 25%.
Margaret earned her MBA from The Wharton School, at the University of Pennsylvania, and a BA from the University of Notre Dame.
In her free time, Margaret volunteers for her community and her daughter's school, and enjoys skiing, running, and gardening.