Chief marketing officer, OneTrust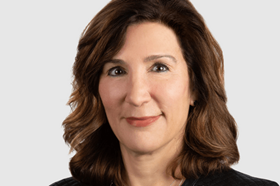 Lisa Campbell is chief marketing officer at OneTrust, the category-defining enterprise software to operationalize trust, where she is responsible for business, industry and marketing strategy for the company. Lisa has 25 years of software industry leadership experience with extensive knowledge in business and industry strategy in cloud software, digital go-to-market strategy, building brands, and business development. At both Fortune 500 companies and startups, Lisa has successfully partnered with leadership teams to transform brands, launch new products, and business models in the marketplace. She also serves as an independent board director at Dropbox and is a member of the Audit committee and nomgov committee.
Prior to OneTrust, Lisa spent 18 years at Autodesk, where she most recently served as Chief Marketing Officer and Executive Vice President, Business Strategy & Marketing, leading marketing efforts and focusing on the company's business strategy and marketing for all industries. Lisa also was Chairman of the Board for the Autodesk Foundation from 2017-2021. 
Prior to joining Autodesk in 2003, Lisa served as the vice president of marketing and product management for Evolve (now Oracle) where she was responsible for all marketing functions for the Service Delivery products, including brand, market strategy, marketing communications, product marketing and product management. Lisa began her career as an IT professional and product marketing manager at Digital Equipment Corporation, which was acquired by HP. Lisa holds a B.A. in mathematics and computer science from Boston College and an M.B.A. from Babson College.