Senior Data Protection Advisor, Bird & Bird
I am a Senior Advisor in our Privacy Solutions team. I work with clients combining my expertise in privacy and data protection with my knowledge and experience in technology and data strategy.
I specialise in providing advice on all areas related to the use of data and have extensive experience working with global businesses to run their international privacy programs. I collaborate with clients to help them comply with data protection, e-privacy and technology regulations, liaising closely with their legal teams and business areas, as well as providing external DPO services.

I have advised on a broad range of issues such as complex cross-border data sharing arrangements, the use of artificial intelligence and disruptive technologies, and processing data in the context of digital marketing. I have also supported international organisations to establish their global data and AI ethics frameworks.

I have developed my career in the UK and Spain whilst also working on various international locations over the years, which has enabled me to gain insight into the approaches to privacy compliance in different jurisdictions across the globe. Thanks to my bilingual background, I have been able to help clients with multi-jurisdictional matters involving the UK, the US, the EU and Latin America, working in both English and Spanish.

I am qualified lawyer and CIPP/E certified by the International Association of Privacy Professionals.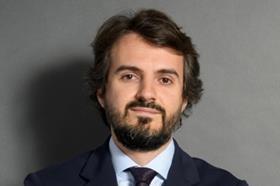 My Sessions
International Data Transfers: Technical Solutions, ICO Guidelines and the Future
28th February 12:25 - 13:05 GMT