Data Privacy Senior Legal Counsel, Shell Group
Jose Belo (FIP, CIPP/E, CIPM) is currently Group Data Privacy Senior Legal Counsel at Shell.
Jose is also an International Research Fellow at the ISLC at the University of Milan (Italy).
He was also Head of Data Privacy at Valuer.ai, an AI-powered tech company from Copenhagen, Denmark.
Since January 2022, Jose has been appointed as a Member of the IAPP European Advisory Board. Jose is also, currently, co-chair of the IAPP Copenhagen Chapter. Formerly, Jose was co-chair of the Portugal and Luxembourg Chapters of the IAPP.
An LL.B in Law, Jose also holds a Certificate in Law & Technology from the University of California (Berkeley), focused in U.S. Privacy and Intellectual Property.
Jose has authored several academic articles on privacy and data protection and is a public speaker on the interconnection between technology (especially artificial intelligence), privacy and data protection.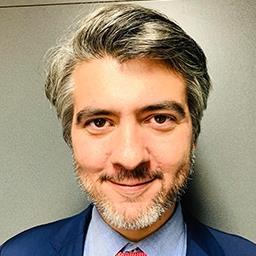 My Sessions
How AI Is Transforming Cybersecurity: Both For Security Teams and Cybercriminals
1st March 11:55 - 12:45 GMT