CISSP, Partner, K&L Gates LLP, Cybersecurity and Privacy
Jake Bernstein is a partner at K&L Gates's Seattle office and a former Washington State Assistant Attorney General. He is a member of the Technology Transactions and Sourcing practice group, and primarily services clients under the Data Protection, Privacy, and Security focus area. Jake is also a Certified Information Systems Security Professional licensed by (ISC)­2.* Prior to joining the firm, Jake served as an attorney at internet, media, and technology law firms in Seattle. Through this role Jake focused his practice on cybersecurity and privacy, and provided incident response counseling and coaching, and proactively counseled clients on a wide range of cybersecurity issues including cybersecurity risk management, security architecture, vendor risk management, application security, and more.
Additionally, Jake has provided outside general counsel services to rapidly-growing, technology-focused companies. He has experience in advising executives, sales managers, and engineers on regulatory compliance under a host of state, federal, and international laws including the California Consumer Privacy Act (CCPA), federal Gramm-Leach-Bliley Act (GLBA), NY SHIELD Act, and the European Union's GDPR.
*The Washington State Supreme Court does not recognize certification of specialties in the practice of law and this certification is not a requirement to practice law in the state of Washington.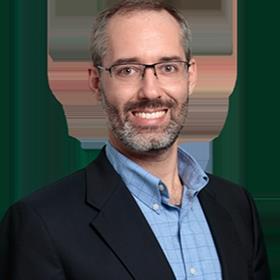 My Sessions
September 22, 2021 4:00PM (BST)
Host: Speaking Different Languages: What Data Protection & Privacy and Security departments have to learn about each other
September 22, 2021 6:00PM (BST)
Global Data Protection and Privacy Law Developments USA: Will Next Year see a Federal Privacy Law Under the Biden Administration?
September 23, 2021 6:00PM (BST)
Emerging Challenges in Cybersecurity: Implications of Biden's executive order on supply chains and Third Party Risk Management
September 23, 2021 8:00PM (BST)
Why Most CCPA Cases Will Fail: Five Hurdles Plaintiffs Must Clear