Commugen Co-CEO Itai Sassoon is a second-time tech entrepreneur, a Judo black belt and former 8200 IDF officer. He led a unit of 200 soldiers in the IDF's elite cybersecurity unit, involved in cutting edge aspects of technology and cybersecurity.
In 2017, he founded and led his first startup, Spotlight AI, and served as digital advisor to former Israeli prime minister and IDF commander-in-chief Ehud Barak.
Since 2020, he has been CEO of Commugen, the leading no-code cyber security GRC automation platform. Hundreds of organizations in finance, pharmaceutical, infrastructure, high-tech, and other sectors rely on Commugen's solutions, including those on the Forbes 2000 list and in leading stock exchanges. Sassoon helps 10,000+ security and GRC professionals automate without writing code, freeing them to focus on what matters.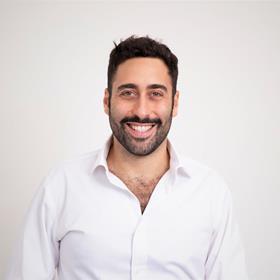 My Sessions
Automation, Regulation and Board Oversight: Tectonic shifts in Cybersecurity GRC
28th February 14:30 - 15:00 GMT