Head of Data Privacy & Compliance and Information Assurance | Cabinet Office Digital
Glen has spent his working life involved in Policing and Security, he fell into Policing of a fashion joining the RAF Police in 1998 when he discovered University was expensive and he was running out of funds.
During his time in the RAFP Glen was employed in all aspects of policing, finally settling into the role of CounterIntelligence, responsible for carrying out Counter Espionage and Counter Terrorism duties for the RAF at home and abroad. Parting ways with the RAF as a regular in 2012 he began his journey in the real world with stops via the private sector (Fujitsu Defence and National Security as their Head of Operational Security & Risk Management, Sopra Steria as Head of Operational Security for Government accounts), and the 3rd sector (Chief Security Officer and DPO at the Prince's Trust and Global CISO and Head of Data Protection at Save The Children International). In 2021 he moved to the Cabinet Office taking up the role of Head of Data Privacy and Compliance and in 2022 his role was expanded to take on the Information Assurance space.
In his spare time Glen is still an active member of the RAF Reserve having completed numerous operational tours, most recently he had the privilege to be involved in Op LONDON BRIDGE the funeral of Her Majesty The Queen Elizabeth II.‍ With what little spare time he has left he runs an RAF Air Cadet Unit in Hampshire providing young people of the county with experiences and challenges to equip them for whatever life throws at them. He is also the Chair and Non-Executive Director of the South East Cyber Resilience Centre.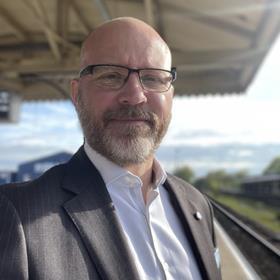 My Sessions
Privacy Program Management: How Companies Can Best Juggle Their Compliance Requirements
1st March 11:40 - 12:20 GMT