Alicia Hatt is a challenge craver - a dynamic and visionary leader in the field of data protection and privacy. As the CEO of DPOrganizer, she has been instrumental in developing and implementing innovative solutions to help organizations effectively manage and protect their data.
In 2020, Alicia joined DPOrganizer as the Head of Finance and quickly made an impact by driving the company's growth and expansion becoming the CFO in 2021. In recognition of her outstanding contributions, she was promoted to CEO in 2022. Under her leadership, DPOrganizer has accelerated its reputation and footprint as a trusted partner for businesses of all sizes looking to navigate the increasingly complex world of data protection and privacy.
Numbers, ROI and coffee, she plans, analyzes, forecasts, and controls company-wide fiscal function and performance. She leads by empowering her team to think creatively and collaboratively.
Alicia is an active member of the data protection and privacy community. She is a frequent speaker at industry events and has published numerous articles on topics related to data protection and privacy. She is also a mentor to young professionals in the field, and is committed to promoting diversity and inclusion in the workplace.
Outside of work, she is avidly into sports, especially bandy (she's competing in the world championships next month) and ice hockey.
If you're interested in grabbing coffee and talking shop - whether: Financial analysis, fin-tech, cryptocurrency, modeling, forecasting, startups, strategic planning, technology, big data, negotiations, operations - or just to chat, please send an email her way.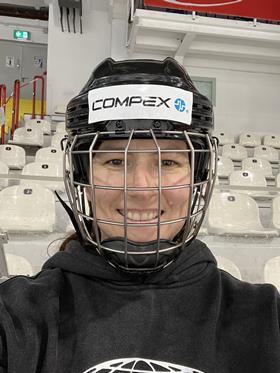 My Sessions
Managing a Privacy Program in a Multinational Environment
1st March 15:45 - 16:30 GMT