Privacy Monitoring Officer - Group, Quintet Private Bank
Sophyan started his career in regulatory & compliance roles in the financial services at SWIFT, Keytrade Bank & Ingenico ePayments among others. In time, his scope extended to data protection and he continued to specialize in the field of privacy compliance within the financial industry as Data Protection Officer for Worldline Group. Sophyan holds various credentials including the CIPP/E and the CIPM from the IAPP, on top of a bachelor degree in Corporate Law (EPHEC) and an Executive Master in Management & Digital Strategy (ICHEC).
Sophyan is embracing digital transformation and supporting sustainable growth while being focused on ethics, integrity and compliance. In his own words: "I am passionate about new technologies & digital strategy, financial services and how to leverage on compliance as a business enabler and a competitive advantage".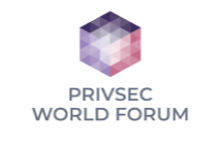 My Sessions
PrivSec World Forum - Brussels
Data Protection Impact Assessments (DPIAs): Implementing a Target Operating Model
29 September 2022, 15:15 - 16:00 CEST