Senior Specialist Privacy, ResMed
Rob has been working in the area of privacy and data protection since 2013. He studied law at Griffith College Dublin, University College Dublin, and the King's Inns. He was called to the Bar of Ireland in 2012. He also holds a CIPP/E and CIPM from the IAPP.
Rob currently works as a member of the EU Privacy Team for ResMed, a global medical devices company. He advises on European and Global projects which includes new technologies and large volumes of patient data.
He previously worked as the Data Protection Office for some of the State's largest infrastructure projects.
Rob also advised the Garda Commissioner and their senior management team on operational legal matters, including privacy, working closely with the State's Law Officers.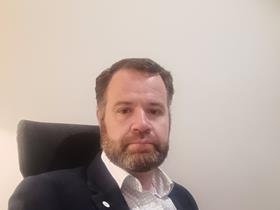 My Sessions
Irish Data Protection Commission: Are Criticisms of "Big Tech's Regulator" Fair?
28 June 2022, 11:20 - 12:05 IST