CISO Office - Enterprise Security Architect, DigiTribe
Riccardo Bua is a Global Cyber Security Leader and Industry Influencer with over twenty years of experience working with tech giants such as Microsoft, Cisco, and their partner networks.
A fixer of sorts, Riccardo helps organizations bridge the gap between business strategy and technology-based challenges in a multitude of domains. His expertise has helped organizations multiply their value equations in critical areas such as governance, risk, customer assurance, crisis communication, and process improvement.
A former Cisco leadership proxy in theater overseeing service management and assurance, Riccardo managed significant, complex, critical business threats across Europe, Asia, and the USA while leading a coordinated effort with twenty thousand engineers performing service failure recovery initiatives and ensuring business continuity.
He is currently assisting Euroclear with the redesign and architecture of IT and Cyberrisk management working as an Enterprise Security Architect.
Riccardo's educational background includes an Executive MBA from HEC Paris, a top-tier program and frequently ranked as one of the top schools in the world. He is also completing a Master's degree in IT Risk and Cybersecurity from Antwerp Management School and holds master executive programs and credits in continuing education like Stanford University Advanced Program Management and Brussels Solvay IT Governance Program.
During his time at HEC Paris and in the years since, Riccardo fostered a reputation as a trusted advisor in the startup incubator space and has represented as an expert the Korean Ministry of Research and the Industry of International Commerce while identifying promising startups for international expansion and helped those hyper growing and scaling.
In his spare time, Riccardo fostered his passion for technology innovation by volunteering with Cisco's Innovation Center and has been frequently contributing to varying European innovation initiatives, such as Horizon 2020 program, Lean in EU Women Leadership, South Europe Startup Awards (SESA) and multiple symposiums, you might find him as a business judge in different European incubators (Google London Center, Amsterdam, Berlin).
Living his work as passion and ultimately fun, while he never got a dull moment working on critical infrastructure, he is still assisting his wife in raising four wonderful kids (one elder boy and three wonderful triplets), and is enjoying traveling around Europe with his family and in his spare time manages to pursue his personal interests in photography, reading, chess playing.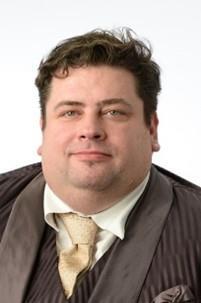 My Sessions
The Future of ERM: Technologies and Frameworks
18 May 2022, 16:10 - 17:00 BST