Tx Global Risk Practice Lead, ServiceNow
Max Mirian (CISSP-ISSAP) is seeking challenges and looking for innovations and opportunities in the broader field of Risk Management.
Currently he is honored to support the customer outcomes team as Global Risk Workflow Lead, and the EMEA Risk Practice Lead.
He started his professional ServiceNow career in 2013, with developing the very first Risk Management Application in ServiceNow platform on Calgary/Dublin Release, and since then has been involved in delivering Risk/SecOps to the valued ServiceNow customers.
Before ServiceNow(2000 to 20013), I was focused on IT Security and IT Risk for financial institutes and Banks across the world, and before that I was involved in Machine Learning and AI based techniques for Intrusion detection and prevention (IDP: 1992 to 2000).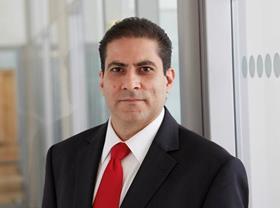 My Sessions
Build Resilience to Minimise Risk
18 May 2022, 10:00 - 10:50 BST