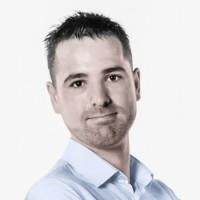 Data is the new quality coffee. Why, you ask? Just as I cannot do without a good cup of coffee in the morning, an organization cannot do without good, qualitative data. As Chief Data Officer at Service Municipality Dordrecht (formerly GR Drechtsteden) I am responsible for all aspects of data. I mainly act on the strategic level and set out the lines on both an organizational and technical level to be able to optimally use data for current and future tasks within the Drechtsteden region. This includes keeping the data strategy and related policy frameworks up to date, steering towards a good data infrastructure and increasing data literacy within the organization as a whole.
Current Role
Company Name: Gemeente Dordrecht
Job Title: Chief Data Officer
Start Date: January 2022
Company Industry: Government Administration
Location: Netherlands
With 118,000 inhabitants, Dordrecht is the fourth largest city in South Holland. It is a city of water, history and innovation. A vibrant old town with spirit. With the national park De Biesbosch and the world heritage windmill complex Kinderdijk in the vicinity.
Dordrecht's municipal council has 39 councilors from 9 political groups.
Previous Role:
Company Name: Gemeenschappelijke Regeling Drechtsteden
Job Title: Chief Data Officer
Start Date: September 2020