Chief Information Officer Pensioen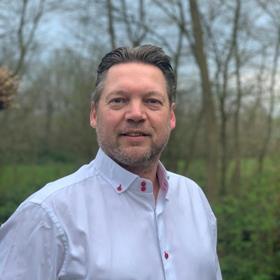 Paul has recently become the Chief Information Officer Pensioen at the Nationale-Nederlanden company of the NN Group.
Current Role
Company Name: Nationale-Nederlanden
Job Title: Chief Information Officer Pensioen
Start Date: February 2022
Company Industry: Financial Services
Location: Netherlands
NN is an insurance and asset management company active in 19 countries, with a strong presence in a number of European countries and Japan. Our roots lie in the Netherlands, with a rich history that stretches back 175 years. The overarching company, NN Group, includes NN, Nationale-Nederlanden, and NN Investment Partners. With more than 11 500 employees, we aim to deliver high-quality services and products. Our approach is committed, straightforward and personal. NN's corporate values are: we care, we are clear and we commit. We are committed to helping people secure their financial futures, offering retirement services, insurance, investments and banking products. Our offices throughout Europe and Japan each offer a different array of products and services best suited to meet the needs of their local customers. On 2 July 2014, NN became a standalone company. Since that date NN shares have been listed and are traded on Euronext Amsterdam under the listing name 'NN Group' (symbol 'NN').
Other Active Roles:
Company Name: Delta Lloyd Life | Delta Lloyd
Job Title: Chief Information Technology Officer | Informatiemanager & Manager IT, ABN AMRO Verzekeringen
Start Date: 2016 | January 2012
Previous Company:
Company Name: De Compagnie
Job Title: Projectmanager
Start Date: April 1999